Intro to TENS Units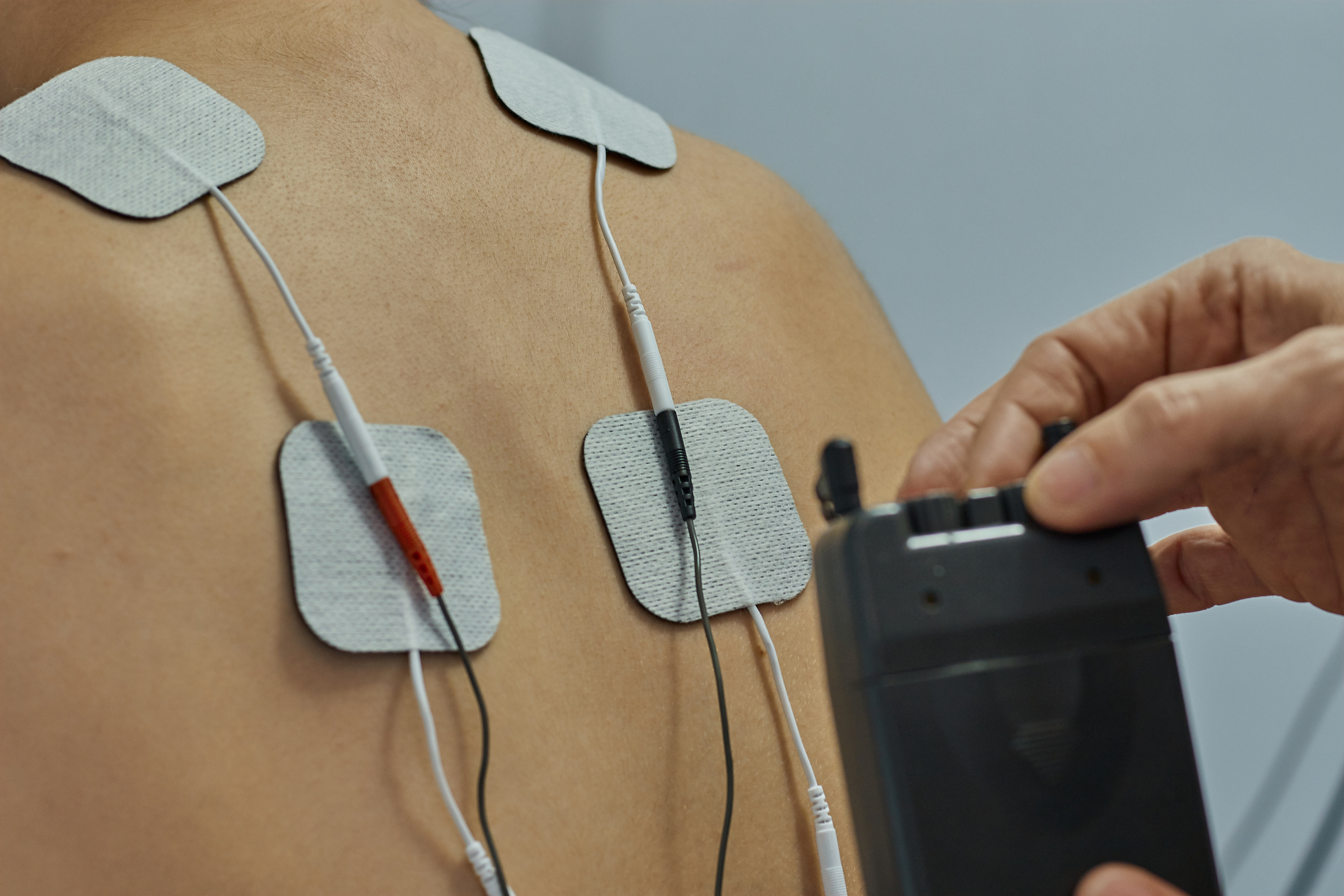 Intro to TENS Units
What is a TENS Device?
A TENS device stands for transcutaneous electrical nerve stimulation, which is a device that sends small electrical currents to parts of the body that are experiencing pain.
What does a TENS unit do?
A TENS unit sends electrical pulses through the skin. The electrical pulses can release endorphins and other substances to stop pain signals in the brain.
How do TENS units work?
TENS is a therapy that uses low voltage electrical current to provide pain relief. A TENS unit consists of a battery-powered device that delivers electrical impulses through electrodes placed on the surface of your skin. The electrodes are placed at or near nerves where the pain is located or at trigger points.
There are two theories about how TENS works.
One theory is that the electric current stimulates nerve cells that block the transmission of pain signals, modifying your perception of pain.
The other theory is that nerve stimulation raises the level of endorphins, which are the body's natural pain-killing chemical. The endorphins then block the perception of pain.
What is a TENS used for?
A TENS unit can help treat:
Arthritis
Fibromyalgia
Tendinitis
Bursitis
Labor pain
Low back pain
Pelvic pain
Period pain
Joint pain
And more…
How is a TENS unit used?
Electrode pads are placed over specific nerves on the body to conduct the currents from the unit to the nerves.
The frequency of the currents coming from a TENS unit can be turned up or down, ranging from about 10 Hz to 50 Hz. Most people use a TENS unit for 15 minutes or less. It can be used as often as needed.
To learn how to get your TENS unit and supplies covered by insurance, visit our Qualify Through Insurance form.